SAMPLE WEB COPYWRITING
The essence of good web copywriting is to avoid readers wanting to move on by delivering a crystal clear message in as few words as possible. Web copywriting entails writing articles, blogs, white papers, and other internet related writing in a way that intrigues the reader. Your online success depends upon the quality of your web copywriting.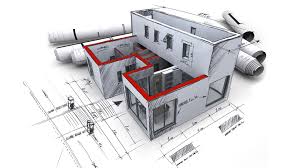 UNIVERSAL ARCHITECTURE & DESIGN

ARTISTIC ARCHITECTURE. DAZZLING DESIGN.
"Architectural excellence and design flair inspired by feng shui to focus on harmony with our clients, community and environment."

HOME
UNIVERSAL ARCHITECTURE & DESIGN is an international architecture, planning, construction, and interior design company co-creating with our environment, our clients, and our associates. in order to jointly produce a mutually valued outcome.

ABOUT US
Born in 2000, UNIVERSAL ARCHITECTURE & DESIGN specializes in Sustainable Housing for families and also has inspired expertise in Commercial and Public projects. We are a team of over a thousand design professionals with offices in Portland, Seattle, Los Angeles, New York, and London. We melt collaboration, design excellence, and the harmony with our environment details of feng shui together to provide exceptional "sum is greater than the parts" value to our clients.

PRODUCTS & SERVICES
At UNIVERSAL ARCHITECTURE & DESIGN, every project is a collaborative affair. A nice even flow of thoughts and ideas between Architect and Client to ensure a harmonious outcome and a balanced budget.

ARCHITECTURE & PLANNING
Project Feasibility Analysis
Facility Assessments
Code Compliance
Urban Design & Master Planning
Land-Use Application Processing
Land Development Studies
Facilities Master Planning
Site Selection

INTERIORS
Comprehensive Interior Design Services
Programming & Space Planning
Interior Finish Specification & Coordination
Furniture Plans, Specification & Procurement
Signage & Graphics Coordination
Art Coordination

If you don't see it in the above list, please don't hesitate to ask!

CONTACT
UNIVERSAL ARCHITECTURE & DESIGN
Portland, OR
711 NW Abraham, Suite 777
Portland, Oregon 97208
Telephone: 503-777-1111
Fax: 503-777-8888
Email: info@universalarchitectureanddesign.com
www.skyhousemusic.com

© 2018 Harris Levon McRae